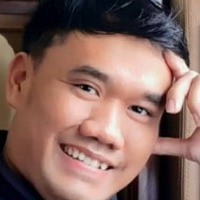 ABDILLAH FARKHAN
Participant
Let me brief an example of health system improvement in the aspect of health financing supported by the role of information system in my own country.
Financing for health, particularly health care service delivery has uplifted since the implementation of mandatory social security insurance (called JKN) at the beginning of 2014. Before JKN scheme, beneficiaries of social security were ambiguous, undefined, and unequal. With funds that was depending only on the public sector, it was not easy to cover a free healthcare service delivery to the hundred million inhabitants. Of course, a big country with big inhabitants is a big burden. After the JKN has been being implemented, financing for health is sourced from public sector, private sector, and from individual monthly contributions. So, this is a big transformation in health financing.
Under JKN, all Indonesians are now covered by National Social Security. JKN tries to actualize mutual cooperation principle where every people are encouraged to help others, so the participation of citizens is the key to leading to universal health coverage. To increase participation and support health financing, a mobile app called mobile JKN was introduced with special functions to register new family members, update and generate personal data, inform about billing and contribution payment, and register patient to the healthcare.
No significant challenge about the app, but barriers that remain the source of controversy during transition period are how to increase individual participation and how is the implementation in hospital. Since this scheme is mandatory national health insurance that obliged every individual to share their monthly contribution, contrary opinions and refusion always come. Another barrier is JKN's mechanism implemented in public and private hospital which is complained by most people because this social security scheme uses a tiered referral mechanism in order to provide appropriate, selective, and efficient service delivery. But apart from those barriers, I argue that implementing JKN is an improvement in health financing as the health system is becoming more well-directed.