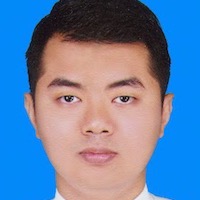 Zarni Lynn Kyaw
Participant
Being a Myanmar national, I can relate with first hand experiences to the challenges shared in the paper. At the same time I also saw a massive potential to improve the systems.
The following are the advantage and disadvantage of using EMR instead of the traditional paper based medical records in the projects that I've worked on in Myanmar.
Advantages:
Improved Data Quality: EMRs can ensure accurate and complete data capture by automatically checking for inconsistencies and errors. We are now able to use Google Studio to visualize the data in near real-time.
Better Data Security: EMRs are typically password-protected and have built-in security features that can protect sensitive patient data from unauthorized access or breaches. We are using Oracle systems and they have certain level of safeguard for security.
Increased Efficiency: EMRs can help reduce the time and effort required to manage and maintain medical records, and enable healthcare providers to access patient data more quickly and easily. Biggest impact is in supply chain management.
Better Data Accessibility: EMRs can enable healthcare providers to access patient data from multiple locations, which can help improve care coordination and communication. By using Google Studio, ethnic health leaders can make decision quicker.
Disadvantages:
High Initial Costs: Implementing EMRs can be expensive, particularly when it comes to purchasing and installing the necessary hardware and software. Oracle is not cheap.
Lack of Standardization: EMRs can have different interfaces and features, which can make it difficult to switch between different systems. Although DHIS 2 is designated as a national platform, different organization use different platform and fragmentation exist.
Lack of Training: Many healthcare providers may be uncomfortable with using EMRs, particularly if they lack the training required to use them effectively. Even in my organization around 30 clinics out of possible 117 clinics are trained, we have a long way to go.
Resistance to Change: Healthcare providers may be reluctant to adopt EMRs due to the perception that they may slow down the care process or cause more hassle in the daily operations. Clinic-in-charge don't want to use EMR and they want to stick to paper-based systems.