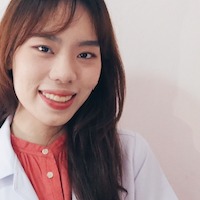 Kansiri Apinantanakul
Participant
In my opinion, the activity that should be included in the Disaster Recovery Plan should be aligned with the Disaster Recovery Phase including
1) Activation phase – disaster effects are assessed and announced
2) Execution phase – recover procedures are executed
3) Reconstitution phase – the situation gradually turned back to normal

Activation phase:
The activities related in activation phase included notification procedure (phone, email, other), damage assessment and activation planning step (list of system that need to be restored, determination of time to be used) which may be performed by disaster recovering committee.
Execution phase:
This step is the 2nd step. Once the recovery plan was established. The execution would be performed by specific team
Reconstitution phase:
This phase is the last one. The activities that involved in this phase are monitoring for reoccupation and shut down the contingency plan.
In term of technology to be used, I would prefer the replicate since my organization is very big (my team is about 70 persons) and the data point were generated in every minute since we conducted clinical research. The quality and completeness of data even in the catastrophic situation is the key to ensure the quality of the research.