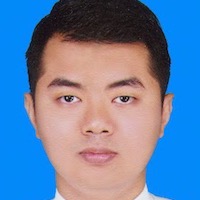 Zarni Lynn Kyaw
Participant
Maintaining high availability in healthcare is essential to protecting the industry's backbone operations from interruption by unforeseen circumstances. Communication systems should be properly designed and organized, since hospitals, clinics, and public health facilities depend on up-to-date and reliable data.
If I implement the High Availability technology in my hospital information system (HIS), the following benefits will be received patients and hospital,
-By storing patient records on both local and remote servers, hospitals may ensure that patient data is always available, even in the event of a system outage or other disturbance to their core IT infrastructure. The patient's information remains in the hospital's possession, and no duplicate records need to be kept.
-By providing a uninterruptible power source, hospitals may indirectly influence the quality of treatment provided to patients.
-It's been shown that RAID arrays, namely those configured with striping and mirroring, may significantly enhance storage capacity, which is very helpful for hospitals storing large amounts of medical data.
– By using numerous hard drives, the system increases the speed at which the patient's computer can read, write, and transmit medical records. Wait times at the patient register will be shortened as a result.
-To speed up the process of transferring inpatient monitoring data to the electronic medical record (EMR), hospitals will have better connection thanks to more balanced traffic distribution.
-If you're a patient, you'll be relieved to know that even during busy hours, your online doctor visits and other virtual consultations will go off without a hitch.
-There is more than one server available to function as a backup in case the primary server has an outage. This ensures the high availability of critical hospital applications. It keeps the hospital's IT up and running 24/7 with as little downtime as possible.
– From the perspective of the patient, there is a constant and reliable line of communication between the patient and the healthcare system.