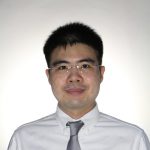 PREUT ASSAWAWORRARIT
Participant
The High Availability provides several benefits to the healthcare industry. The following are examples of healthcare services that need High Availability.
Patient service
Good High Availability improves the effectiveness of patient service. Physicians need several items of information to provide diagnosis and decide the best treatment. Information from each server is needed. If there is interruption of High Availability, it will affect patient services in many ways. The patient's history review cannot be performed. Requests for laboratory investigation and prescription medication are interrupted. This can delay the care provided to the patient, especially critical patients who need immediate and prompt treatment. Furthermore, an in-hand application that the patient uses to contact the hospital is also interrupted. They cannot contact the hospital to postpone the appointment or to send some information to the hospital.
Financial service
To run a financial service, there is a lot of information from different servers to summarize the hospitalization cost of a patient. If there is a High Availability, work on financial service work can be affected in many different ways. Financial summary cannot be made due to lack of some information. In addition, hospitalization cost is wrong if the High Availability could not maintain the same information provided to users.