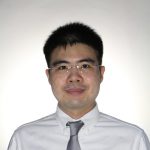 PREUT ASSAWAWORRARIT
Participant
From my point of view, there are many challenges during a pandemic. Using basic knowledge and experience from the Covid-19 pandemic, I would like to forecast the future challenges by using STEEP letter.
Social factors:
– People are afraid of the pandemic, furthermore, there may be some fake news regarding the pandemic.
– In the future, there will be the larger proportion of elderly population which is vulnerable to the pandemic
Technological factors:
– There will be some newly invented hardware to detect outbreak or spreading in the area. This new technology may require personnel who have trained to use it.
– Advance research and development make sophisticated treatment available in the future.
Environment factors:
– Increasing concern regarding pollution results in detailed consideration of each production step whether there is waste by-product.
Economic factors:
– Because Thailand is a middle-income country, we have limited budget to provide laboratory investigation, medical equipment such as mechanical ventilators, vaccines, etc.
– Some advanced technology, for example a smart watch, will be easily afforded in general population.
– Wide range of inequality can result in that some groups of population cannot afford some medication or advanced treatment.
Political factors:
– Changes of the government or some ministry position cause policy alteration.
– There may be some additional legal concern in the future.