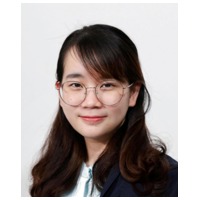 Tanatorn Tilkanont
Participant
Singapore President Lee Hsien Loong:
I quite appreciate PM Lee Hsien Loong on his public speaking. He utilized all CERC principles in his speech. (Be First) Within 2 weeks of COVID-19 spreading in the country, he quickly shared the situation first. (Be Right) He explained what is known, where we are, and what we line ahead. He informed what have been prepared to be ready for the situation such as the availability of equipment, healthcare staff, and ongoing study research. (Be Credible) He knew the situation and manage to respond promptly and make the public trust with experienced SARs management and scientific evidence knowledge. (Express Empathy) He showed his understanding that people facing this disease may fear, panic or do things that make matters worse, like circulating rumors online or blaming particular groups for the outbreak. He promoted people to be mentally prepared and self-protection with simple steps that would contain virus spreading (Promote Action). Overall, he showed respectful communication by understanding the different people's concerns and putting inspiration to the population (Show Respect).
US President Trump:
His speech is not quite early as the disease has already been announced for a global pandemic by WHO. (Be right) He informed the people about what is known or in-discussing and what has been done so far to manage with COVID-19 situation. As he talked about financial support and national health coverage, it seems that he tried to show empathy with people's challenges (Express Empathy). However, he is quite providing too much self-confidence in his management but did not show many people respect. He tries to promote health protection with simple messages to stop COVID-19 from spreading (Promote Action).
In my opinion, Singapore's President provided better communication, by starting to make people trust and finally end up with people's cooperation.