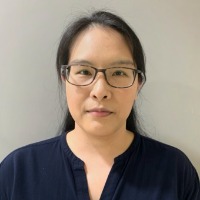 Tanyawat Saisongcroh
Participant
After watching the two leaders' full speeches of global outbreak, Singapore PM Lee Hsien Loong and President Trump of United states obviously had different style of public communication.However, when considering six principles of crisis and emergency risk communication (CERC), recommended by CDC, there are both similar and different points.
1.Be first
-Based on the date posted, Singapore PM had communicated and shared information just a few weeks after the outbreak, which was quite quick, and effectively correct the rumors of lockdown in timely manner.
-President Trump speech seems to be established after the disease widely spread, at the time that they decided to use a fully travel restriction.
2.Be right
-Singapore PM speech gives more details of disease burden, while President Trump speech is more focused on management policy, what is being done. However, they both provided the right information what is known, what is recommended.
3.Be credible
-Singapore PM speech showed honesty, timeliness and scientific evidences that could encourage public trust.
-Meanwhile President Trump speech sounds over-claimed and contained more uncertain promising issues at that time such as vaccine, the economic stability.
4.Express empathy
-This principle is the most obviously different between the two leaders. Both speeches are scripted, however, Singapore PM speech shows sincerity, empathy, and acknowledge what people are feeling, clarify what people are concerned.
5.Promote action
-Both provide the key messages to promote action in a simple, short and easy way. But I believe people will engage more by the way that Singapore PM conveys the messages, the tone and dynamic. Both didn't mention the information resources in other language or for those limited conditions such as disabilities.
6.Show respect
-This principle is the other one that quite contrast between two speeches. Singapore PM communicates in the respectful way to the audiences, while President Trump speech shows grandiose claims and disrespectful.