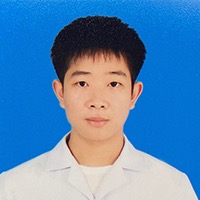 SIPPAPAS WANGSRI
Participant
Comparing how leaders of the two different countries react to a coronavirus outbreak and how they communicate, there may be some differences but I think they all cover the main point of the principles of CERC after all.
1. Be First
– Singapore PM announced a crisis communication about two weeks after an outbreak had occurred whereas Trump was a little bit late.
2. Be Right
– They both provided accurate information with sufficient medical guidance. Singapore PM emphasised on how they actively working on the unknown issue for this matter, including regular briefings, research and so on.
While Trump mostly focused on the government action, restrictions, and too many details with less precision of what message he was actually trying to send.
3. Be Credible
– Singapore PM mentioned about which steps that his team were working on and what he was going to do next. Most of the speech were evidence-based. Trump also addressed multiple government sections and actions they have committed but again — too many details and make it hard to grab the main idea and thus make he less credible.
4.Express Empathy
– Singapore PM had shown his empathy along with subtle humour (when he was talking about stocking up supplies) and being respectful at the same time. He also stated on fear and anxiety, which were totally normal, yet may do more harm than the virus itself if improperly controlled. His positive facial expression and words that he used also delivered a positive emotion and inspiration. Trump also showed his empathy to his citizens at the beginning.
5. Promote Action
– Singapore PM provided necessary steps including hygienes, self-monitoring. He also valued his citizens and reminded that everyone was also an essential part of successful outbreak control. Trump also promoted disease prevention as well. The only difference was that Trump looked far more serious and bold.
6. Show respect
– Singapore PM and Trump acknowledged their teams and citizens. One thing that I believe is that Trump has blamed other countries, especially China for the outbreak.