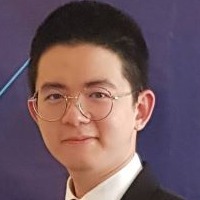 Kawin Wongthamarin
Participant
After listening intently and analyzing the matter of the six principals of CREC,
PM Lee Hsien Loong,
1) Be first: the video was released two weeks after the outbreak and a day after the DORSCON was raised to orange.
2) Be right: the prime minister described information on SARS and influenza was cited. Both diseases are clearly and easily compared to the severity of COVID-19.
3) Be credible: he had excellent both verbal and non-verbal communication. Including citing scientific information that listeners can easily understand and follow. All of these promoted the credibility of speaking.
4) Express Empathy: he showed that he understood the people who hoarded food and facemasks out of fear. He did not blame the people and explained why there was no need to fear shortages of goods.
5) Promote action: He explains how to help prevent disease by washing hands, not touching their faces and eyes. For those who start to get sick, go to the doctor immediately and do not go to a crowded place.
6) Show respect: he pays homage to those who work hard to keep the country moving even in times of crisis, such as healthcare workers, business federations, public transport workers.
President Trump
1) Be first: the time to communicate with the people was too late.
2) Be right: he didn't give enough information about what was known and what was unknown.
3) Be credible: he said like the cause of the COVID-19 outbreak came from other countries, but did not clearly compare the number of outbreaks from within the country or abroad.
4) Express Empathy: he did not show understanding and empathy with the US people in both verbal and non-verbal communication.
5) Promote action: I listened to it and felt that he put a little emphasis on hand washing and self-quarantine. On the other hand, he focused on what he had done, whether he was allocating grants or banning countries.
6) Show respect: I feel like he's trying to show the greatness of himself and his country rather than respect.