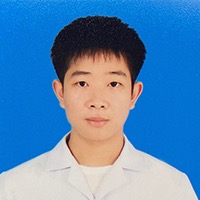 SIPPAPAS WANGSRI
Participant
Ever since the COVID-19 pandemic, Thailand has shown its potential towards a digital health transformation. Many projects and applications have been launched from the government with cooperation from private sectors. All of them have shown promising results. So I think in a theme of Team, my country is doing incredibly well.
Like many classmates from Thailand have stated that our country needs to improve in the theme of "Transparency and Trust" and "Techquity". Some of the platforms provided by government sector have utilised our personal data for their primary goal, yes, but provided that the political situation and citizen's perception of the government transparency have become questionable that they might abuse the data.
For "Techquity" theme, even though most people nowadays have been using smartphones, it is an undeniable fact that there are still some places especially in rural areas where technology is still hard to access. The cause is mainly from a different in socioeconomic status, lack of government support and education.