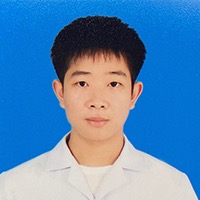 SIPPAPAS WANGSRI
Participant
(1) Could you list the disease outbreaks that have been declared as the Public Health Emergency of International Concern (PHEIC) and (2) Why do these outbreaks raise such concerns??
1. 2009 H1N1 pandemic – First index case was observed in Mexico, presented with symptoms resembling influenza. After further investigation, a new strain of influenza virus was identified in the US. It is more likely to raise concern as it has travelled across the states with a high morbidity and mortality.
2. 2014 Polio virus – no wonder why this is one of the most disabling outbreak and results in PHEIC declaration. This virus is highly contagious via faecal-oral route. A large number of people has been affected, causing severe disability across multiple countries before the vaccine become available.
3. 2014 Ebola outbreak in Western Africa and 2018-2019 Ebola, Kivu epidemic – This disease has a high mortality rate and difficult to detect in the first stage of infection. A lockdown has taken place throughout the affected states .
4. 2015-2016 Zika virus – This zoonotic disease is transmitted through the bite of Aedes mosquito family, which could potentially transmit across the country. A series of infant cases born with microcephaly and neurological disease was associated with this disease.
5. 2019 nCoV (COVID-19) – A pandemic with active cases to-date. With its rapid contagiousness and risks of complications in specific population, it has raised a red flag and public lockdown including travel restriction, place lockdown were taken into action.
6. 2022 Monkeypox – transmitted through close contact and cases were identified in many countries, including Thailand.
(3) In your opinion, is there a disease or condition that may potentially lead to PHEIC in the future? Why?
I think the possibility of new emerging disease, especially a zoonotic disease can potentially lead to PHEIC declaration. As there is a group of people who are at risk of being exposed to unknown pathogens by going to places like a cave or even seek exotic animals for food. Also, historic diseases may be re-emerge again from climate change or inadequate control and elimination.