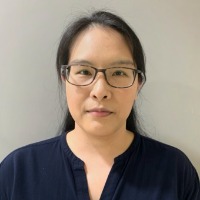 Tanyawat Saisongcroh
Participant
1)H1N1 Pandemic (Swine Flu) 2009
It was an unusual event of infection with a new strain of H1N1 at that time, starting from Mexico then spread quickly across the United States and the world. Some studies estimated that the real number of cases could be 11 -21% of global population at that time. The risk of serious illness was no higher than the previous flu, however, the report in late 2020 showed that this pandemic resulted in a large increase in the number of new cases of narcolepsy.
2)Polio eradication 2014
Poliovirus infection can cause permanent serious neurological condition. It spreads from person to person. There are unexpected cases in some areas and it has a risk of international spread by border crossing overland.
3)Ebola in Western Africa 2014
This was the most widespread outbreak of the disease before COVID19. It causes significantly mortality, with a considerate case fatality rate and socioeconomic disruption in the region.
4)Zika Virus Pandemic 2015-2016
This Zika virus is a cause of microcephaly and Guillain-Barre' syndrome and it was the first time a PHEIC was declared for a mosquito-borne disease. This pandemic has started from Brazil and affected other countries.
5)Kivu Ebola Epidemic 2018-2019
This is a re-emerging of pathogen epidemic in the area that has risk of international spread into nearby country which has international airport or crossing into the massive refugee camps nearby area which has limited number of vaccines.
6)COVID-19 Outbreak 2019-present
This event is an unexpected massive spread globally outbreak and still ongoing. The airborne transmission mode makes it spread exponentially worldwide. The pandemic is one of the deadliest in history (as Nov2022) and triggered severe social and economic disruption around the world.
7)Monkeypox 2022
An ongoing outbreak of Monkeypox, unexpected initial cluster of cases traveled across the country from Nigeria endemic area) to UK. The number of cases outside endemic area has been increasing and its close skin-to-skin contact transmission has raise concerned in sexual transmission disease among particular groups.
The spread of antimicrobial resistance might be one of the PHEIC in the future.