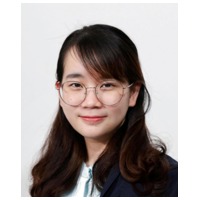 Tanatorn Tilkanont
Participant
Please accept my apologies for the delayed post.
I would like to share my little story about leadership in me. Even though I am not a kind of a leader person, I am eventually a leader in my family's health. I am interested and challenged myself to be one of the healthcare professionals by studying as a pharmacist and working in a clinical field. I made a family (and relatives) to trust in me. If anyone got sick, they would first contact me. Although I could not help as a doctor, I can sometimes support them and make a decision for them when necessary. I bring them to be more concerned about their health and well-being. I believe that health knowledge is non-stop, and I need to keep my knowledge up to date. This is my leadership in my home and I will keep doing it with my full effort.
It was so nice to see you all at the live meeting. Thank you so much for sharing your thoughts.