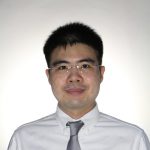 PREUT ASSAWAWORRARIT
Participant
I would like to apologize about my late work.
I would like to introduce you to my leadership when I was in third year resident training. I was assigned to be the chief resident, which there were 4 residents annually assigned to be in this position for 3-month duration. The jobs were about managing admission round (the academic activity that was scheduled on every Tuesday and Friday), coordinating between post-graduate team and other residents, participating conferences that need opinions of residents, directing some aspects of training program with attending staff.
Before my turn as the chief resident, I was very nervous about presenting the admission round. I was anxious about it because I had to prepare my team to present 3 cases of patients, differentially diagnose, and discuss about management. Moreover, there were lots of staffs, fellows, residents, and medial students in the conference room who paid their attention to my team and me. However, after 1st month passed, I felt more comfortable to prepare the admission round, and was relaxed when I was standing at the podium.
After finishing my 3-month job, I realized that the most difficult thing during being the chief resident was not preparing admission round. It is about managing, coordinating, and communicating with people.
This might be a nice introduction to this course.
Thank you for allowing me to share my experience.