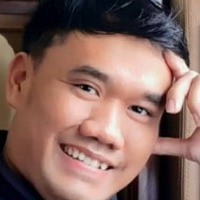 ABDILLAH FARKHAN
Participant
The videos illustrate how two different countries' leaders demonstrate their styles when announcing the COVID-19 outbreak to their own citizens. Looking at the key six principles of Crisis and Emergency Risk Communication (CERC), I observed without judgment that Singapore's Prime Minister Lee Hsien Loong had exhibited excellent communication when confronted with the duty to communicate what situation was being faced by Singaporeans during the pandemic. Conversely, although President Donald Trump could also present the pandemic crisis very well and could cool down people's feelings with his flowery sentences, the way he elucidated seems to need improvement in the aspect of readiness as seen from the method and contents he read about.
In my observation, both leaders have proportionate similarities in expressing empathy and showing respect. However, Singapore and America's leader show different portions in acting as the first and credible communicators to promote actions. Singaporean's Prime Minister demonstrated a high degree of what he knows, what he did not knows, and what is being done to reconsider if the cases are widespread. He could provide scientific pieces of evidence to show his credibility and use SARS as parameters to compare the pathogen's virulence and fatality rate. He could lead by example how he suspended event closures in order to mitigate the spread of the virus. While President Trump was strong in promising the ideal future by ensuring his country's capacity (financial and health system) but seemed to hide what problem was actually look like in America.
All in all, I conclude that although both leaders had a very great influence on their own populations; however, look at the method and richness of content they delivered, I prefer to say that Singapore's Prime Minister Lee Hsien Loong demonstrates good communication when dealing with the public health emergency.