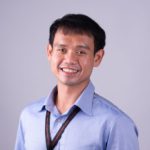 Lokachet Tanasugarn
Participant
Thanks for your insightful observation!
You have made a solid point about PHEIC being an undesirable declaration due to several factors that are mostly beyond the consideration of disease control. With the likely emergence of new zoonotic diseases, it would be interesting to see how the international threshold on the declaration will shift in response to the evolving pattern of new outbreaks.
Good job – two thumbs up!!