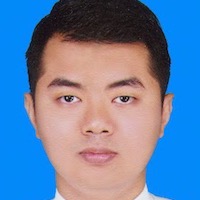 Zarni Lynn Kyaw
Participant
From the perspective of Myanmar,
Theme 1: Team Collaboration between stakeholders in health teams during pandemics to promote the flow of data must be prioritized.
I have to say before and after the military coup, the situation is totally different. Before the coup, coordination and collaboration between ethnic arms group and the central government is good but after the coup zero data is shared across the teams in different region.
Theme 2: Transparency and Trust
Same as Theme 1, totally different situations before and after the coup. Before the coup, MoH report near real-time data to the pubic weekly and majority trust the government but after the coup, the majority of the public doesn't trust the military government
Theme 3: Technology
As Myanmar is an LMIC, our investments in digital technology is relatively lower compare to ASEAN country already but before the coup, weekly updated dashboard with accurate information up-to township level can be viewed by the public but after the coup, no one trust that dashboard anymore. So, before the coup, although compare to ASEAN countries, our investment in digital technology is less, we manage to leverage use of IT but after the coup all the systems collapsed.
Theme 4: Techquity
In Myanmar, inequity exist in every aspect not only digital technology. There is a vast difference in rural vs urban and delta vs ethnic areas. In short, digital inclusion is not embraced.
Theme 5: Transformation
Before the coup, although not enough, there are planned investments to transform the health systems using digital technology (e.g., developing health insurance systems using Health ID) but after the coup, all of those plan investments are scrapped in the 2022 mini-budget issued by the military government.
Myanmar lack in all the thematic areas and we have to restart the health system from scratch. Unfortunately everything fall under the political umbrella and we are hopeful that in a short future we can rebuild the health system soon.