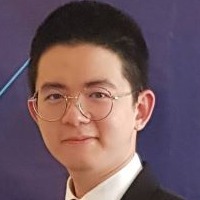 Kawin Wongthamarin
Participant
From my point of view, Thailand did well in the mid to late stages of the epidemic, and there was still a lot of improvement in the early stages. In the early stages of the outbreak, each stakeholder does their own work to deliver outcomes. He made dozens of applications that worked separately, inconsistently adding to the burden on the people. This problem can be solved by planning from visionary leaders and managing each unit to work together at the beginning.
The early data on the number of infections was not reliable and not transparent, leading many people to think that the reporting was controlled by someone with hidden interests. Moreover, data stored by the state is frequently hacked, indicating untrustworthy security that should be urgently corrected.
Finally, in the aftermath of the coronavirus outbreak, the government came to take care of unity which was considered a good solution. However, it remains to be questioned whether in the next outbreak "Will we be ready and skilled enough to deal properly from the beginning?".