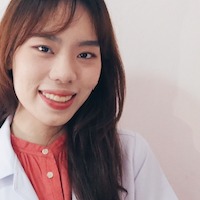 Kansiri Apinantanakul
Participant
The definition of PHEIC is defined in International Health Regulation (IHR) 2005.
There are many characteristics of PHEIC, however could group into 4 mains domains
1) Is the public health impact of the event serious?
2) Is the event unusual or unexpected?
3) Is there a significant risk of international spread?
4) Is there a significant risk of international travel or trade restrictions?
If 2 or more criteria are met, this would consider the potential PHEIC
So far, there is only small number of PHEIC declared by WHO including
1) H1N1 pandemic, 2009
It's observed unusual number of cases by Mexico firstly. After investigation, it was found that the strain is different the past. Due to limited immunization, it led to significant increase in the number of hospitalization and death.
2) Polio eradication, 2014
Due to the nature of disease, it could lead to serious complication including that meningitis, paralysis and subsequently led to disability and death, The polio itself is very contagious. At that time there are many countries affected by polio epidemic and at risk of international spreading.
3) Outbreak of Ebola in Western Africa, 2014
The index case is in small village in Guinea (Dec 2013) and spread to capital city of Guinea and subsequently spread to international level in the short time due to the Weak surveillance systems and poor public health infrastructure contributed to the difficulty surrounding the containment of this outbreak (may considered need of external support/assessment)
4) Zika virus, 2015-2016
The health concern of Zika virus is the linkage to the microencephaly and other neurological complications. The decision of declared this event as PHEIC is due to the clusters of microencephaly. Apart from that, there is the risk of international spreading requiring the public attention from other country.
5) Kivu Ebola Epidemic, 2019
The index case was found in Democratic Republic of the Congo (DRC) in the Goma, a city of almost two million people on the border with Rwanda, and the gateway to the rest of DRC and the world which may considered the risk of international spreading. At that time not only the international spreading is concerned. The high fatality rate (67%) is also the public health concern.
6) SAR-CoV, 2019
As we all went through this situation, the SAR-CoV2 index was found in China and spread to other countries in very short timeline. The strain of the virus is new at that time. The travel and trade restriction were implemented.
In term of the future PHEIC, the SAR-CoV2 in the country limited in vaccination including North Korea and others could led to the strain mutation and subsequently led to the outbreak in the future.