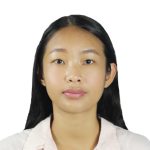 Boonyarat Kanjanapongporn
Participant
Information technology(IT) is the used of technology to manage health data. Every step of outbreak investigations involved with data and information, therefore IT could assist better outbreak management.
Verification and preparation, this would delay the outbreak confirmation and team building without technology for data communication. The infected cases could happen in different hospitals and health professionals might not work in the same building. Software applications such as Line, email applications and Zoom could make communication faster. Infections could be notified early to estimate infected numbers and areas. Healthcare professionals could have effective distant communication.
Describe the outbreak, interoperability for healthcare information exchange would be very helpful to search more infected and suspected cases. Even if the system couldn't have health data standards, structural interoperability such as data formatting via Excel would help to arrange, record and further analyze data. Generating data hypotheses by transforming data to graphics such as pie chart, bar chart, GIS mapping and contact tracing map would assist the investigator to understand the situation. Software applications for managing, analyzing and visualizing data such as Power BI could be used.
Hypotheses and testing, statistical applications such as STATA or SPSS could be used to test hypotheses.
Responses and actions, communicate to public health on control measures and reporting the situation have to be quick, efficient and reach the overall population. Official web applications to inform knowledge could be generated. Media presentation and other visual content have to be precise, attractive and suit different background knowledge, therefore designing applications ,such as Canva, Microsoft Power Point, might help generate effective media for communication.