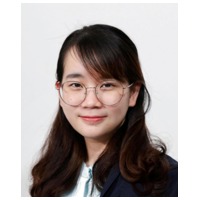 Tanatorn Tilkanont
Participant
1. How can surveillance help to detect and control the disease? According to the key facts from WHO, Monkeypox is caused by monkeypox virus, and is usually a self-limited disease with symptoms lasting from 2 to 4 weeks. Severe cases can occur. In recent times, the case fatality ratio has been around 3–6%. Monkeypox is transmitted to humans through close contact with an infected person or animal, or with material contaminated with the virus via lesions, body fluids, respiratory droplets, and contaminated materials such as bedding. Therefore, health surveillance system is very crucial to detect, monitor, and control disease urgently. The surveillance data will help to see the burden and distribution of disease from data collection and analysis. Finally, the action is taken to prevent the disease outbreak.
2. Should we conduct active or passive surveillance or both for the disease, why? In this situation, we should conduct both passive and active surveillance. As there are many symptoms, such as skin eruptions with fever happen within 1-3 days, the infected person will go to the hospital, and the passive surveillance should be conducted. Once we received the case and since the disease could spread rapidly, we need to detect the disease early and collect the cases with active surveillance.
3. Which method should be best to identify cases, why?
3.1. Cases in medical facilities VS community – Community: Since the disease begins with common symptoms like fever, headache, back pain, etc., such that the infected person may not visit medical facilities. Community would be a better option to identify the cases in other areas not only the medical facilities.
3.2. Sentinel VS population-based surveillance – I would start to identify with population-based to see an overview of the geographical data for the whole country. It is appropriate to see the generalized data and the rate of disease. Later on, we may switch to sentinel-based once the pattern and trend are stable, to reduce the cost and get a higher quality of data.
3.3. Case-based VS aggregated surveillance – I would begin with aggregated surveillance to identify the epidemiology of the disease and later toward case-based surveillance to understand cases in more detail.
3.4. Syndromic VS laboratory-confirmed surveillance – In my opinion, the syndromic surveillance could be used in this situation, since the monkeypox could be identified and monitored rapidly. The symptom of particular rash and lymphadenopathy during the prodromal stage of illness could be distinguished from chickenpox or smallpox, while the accurate laboratory test is PCR, which takes time and the quality/type of specimen is important.
4. What dissemination tools will you choose to disseminate monkeypox surveillance information? Why do you choose this/these tools?
I would choose an ongoing, real-time dissemination tool because the information could disseminate rapidly with current technology such as the internet and social media. This allows the audience to see real-time outbreaks and raise awareness among the population.