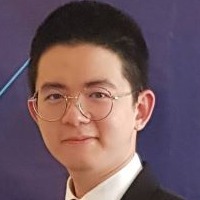 Kawin Wongthamarin
Participant
From my point of view, this SORMAS project is awesome, it can be deployed in only 14 days. they conducted qualitative interviews with the NCDC incident managers about the timeliness, usefulness, and workload of the conventional system compared with SORMAS. Moreover, qualitative evaluation for completeness was also done. If I can add indicators, I would like to add indicators as follows:
1. Data consistency: Since the conventional system used a lot of people and mediums(post and Excel) to send data at each stage, I think there would be a higher error in the data than SORMAS. Verification should be done by checking the NCDC data against the log data from the source to check for errors or duplications.
2. User experience and service quality: Since there are only two days of training for staff who use the SORMAS, it is likely to encounter problems during work. There should be indicators that will be used to improve the system even further such as user satisfaction questionnaires, and a summary of user reports regarding problems of the system.