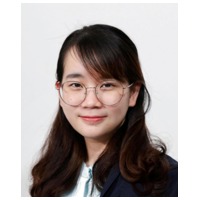 Tanatorn Tilkanont
Participant
In the private hospital that I used to work at as a part-time, I saw that they have implemented the decision support system which was embedded with the EMR system, such as the following.
– Pop-up Warning for renal insufficiency patient and drug allergy history of patient
– Alert notification for high risk of drug interaction, drug allergy and duplicated prescription.
Firstly, it was implemented by showing pop-up alerts. Later, there is a color highlighted on the drug name in the system to notify that there's something we need to be concerned about in ordering.
Another decision support system are Smart ward web application – physicians can prescribe medicines via a single iPad, and the web application which provides the patient drug profile for medical reconciliation and dose calculation.
Factors influencing these implementations might be the user's awareness of the change and ability to get the most benefit from this support. Another factor might be the difficulty of opening many applications to get everything they would like to have.
In my point of view, it would be better if everything was combined in one application. The potential healthcare users could be involved from the early stage and get all the feedback for improvement. There will need to provide training prior to implementing and acknowledging users about all the features they have and how to get most benefits from this system.