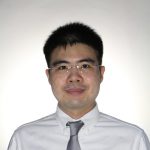 PREUT ASSAWAWORRARIT
Participant
I would like to mention about integration of information technology (IT) with outbreak investigation process according to steps of an outbreak investigation that were mentioned in the lecture.
1. Verification and preparation
In this step, we can use health information system and health information exchange to monitor the outbreak. Online case report will send information to the central server, then analyze and report the outbreak if the number of cases meets established criteria. For the step of diagnosis, natural language processing will help us extract data from paper based system.
2. Describe the outbreak
For the step of systematically identification of case and record information, IT such as GIS, online record form can help us collect data while we are doing field work. The overview of the outbreak can be presented by epidemic curve which we can approximate the outbreak onset. Moreover, statistic programs can assist the epidemiologist in analyze the collected data
3. Hypothesis and testing
We can use statistical program to test and confirm the hypotheses. Moreover, the IT will reduce workload in part of laboratory testing that can link the laboratory result to our case record form.
4. Response and action
Implementation to control the infection, case identification using IT and tracking technology can help us monitor the infected case. Finally, the summary of outbreak report will be made by existing information in the database.
Thank you.