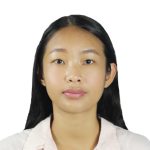 Boonyarat Kanjanapongporn
Participant
1. Monkey pox is the infectious disease which could transfer between human-to-human by respiratory droplets and close contact. Infected people might not realize themselves because a few days after infection, the symptoms could be common like fever, headaches and so on which are hard to differentiate from others health condition. After fever for 1-3 days, skin eruption usually happened which is the disease transmission state. The severity of symptoms are varied. If there is no early detection, quarantine systems and education, disease could be easily spread around, followed by harm and panic to people. Moreover, international traveling will accelerate the disease spreading across the world. Real time data collection will help to investigate high infection rate areas and control the spreading on time.
Data aggregation and management could be used to predict the trend, prepare medical staff and treatment, and further analysis for treatment and control. Moreover, quality data dissemination will help educate people to understand the disease and self protection.
2. I would conduct both active and passive surveillance. Waiting for people to visit hospital for passive surveillance might not be able to control the spreading on time. I would suggest to conduct active surveillance to notify the possible infected areas, then followed by active surveillance in the community among close contact people to find and control outbreaks.
3.1 Community identification is my recommendation for identifying the case because the symptoms at the initial period of infection are mild. Apart from that, people might feel shy to go to the hospital because the media had put spotlight on the homosexual transmission. To eradicate the disease, investigating as many cases as possible in the community might be beneficial.
3.2 Because of the small number of infected cases in Thailand, setting population-based surveillance might be costly. I would choose to do sentinel surveillance at the start. The surveillance site could be at the high density of population area or city with the international airport. Data quality from sentinel surveillance is higher than population-based so it suits for new outbreak disease which needs further detailed analysis.
3.3 Aggregated surveillance lacks individual case details, whereas Monkey pox needs some specific patient data to be able to investigate and control cases. Case-based surveillance could be used to get more individual data and since there haven't been massive explosions of cases, it might be possible to investigate into the details of every case.
3.4 Syndromic surveillance should be conducted for the rapid identification to control the spreading. For example, At the airport or contacted people in community. However, syndromic surveillance could only identify suspected cases. I think Laboratory-confirmed surveillance should be performed after syndromic cases are identified to confirm the infection and precise report number.
4. I would recommend to use Web applications to report the information. Users such as the general public, media reporters and healthcare workers will be able to get data via web browser which is compatible with pc and mobile. Moreover, information could be daily updated and visualized for better understanding such as outbreak mapping. Filtered data function can be applied for people with different background knowledge. Therefore, creating single Web-applications could be adjusted and approached by many different information demands.