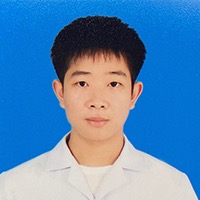 SIPPAPAS WANGSRI
Participant
I'll use the project from previous topic, an iSuandok system.
Awareness — During the COVID-19 pandemic, a social distancing measure was encouraged. This system has allowed patients to appoint and receive notifications about their treatment process starting from appointing to medication delivery. Thus, this system has used this issue as an advantage to raise awareness of reduction in social contact as their strength.
Desire — People often want to shorten their time spending in a hospital. Having a system which help them throughout the hospital visit process really saves them a lot of time.
Knowledge — The system is easy to use and user friendly. There are always user manual guide and tooltips provided every where in the application.
Ability — similar to the knowledge section
Reinforcement — this application receives feedback from users and now this system also extends to employees as well. It is integrated to a new EMR system, enabling authorised health care staffs to perform simple tasks such as managing appointments.