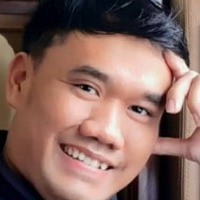 ABDILLAH FARKHAN
Participant
1. How can surveillance help to detect and control the disease?
When there is an alert for a signal about suspected patient, surveillance system is useful to detect Monkeypox by confirming the case, identifying clusters that draw the pattern of spread, and investigating the source of infection in the patient's community and contacts. Once the surveillance system can be able to detect Monkeypox, it will help to provide optimal care to the patients and respond to the high-risk group to prevent further transmission.
2. Should we conduct active or passive surveillance or both for the disease, why?
Both active and passive approaches are important for detecting early signals of Monkeypox. These can provide information for assessing public health status indicating whether there are any potential disease threats or not.
3. Which method should be best to identify cases, why?
a. Cases in medical facilities VS community
– For identifying cases, the medical facility is more appropriate where clinicians can fully recognize every suspected case definition, probable case definition, and confirmed case definition.
b. Sentinel VS population-based surveillance
– I prefer to choose sentinel surveillance with a particular interest in areas where there are international points of entry. Although the coverage and ongoing activities become the strong attributes of population-based system, sentinel surveillance offers available laboratory tests so the outbreak can definitely be detected.
c. Case-based VS aggregated surveillance
– As Monkeypox is an emerging disease, the health system should maintain case-based surveillance. This approach enables quick response to breaking disease chain transmission in a timely manner.
d. Syndromic VS laboratory-confirmed surveillance
– Both are important and can support each other, but if I were asked to choose one, I will prioritize laboratory-confirmed surveillance to detect new emerging pathogens. Once the case is confirmed under laboratory definitive evidence, it is considered an outbreak, and public health interventions are needed to be executed.
4. What dissemination tools will you choose to disseminate monkeypox surveillance information? Why do you choose this/these tools?
Of course, ongoing tool. This is the most possible option because real-time published data will accelerate public health intervention. While we expose the recent situations of the disease to expose public view, we can also perform risk communication to call to action from the public. Indonesia is one of the countries with the largest number of online social media users, and the use of social media platforms will quickly be disseminating the surveillance result.