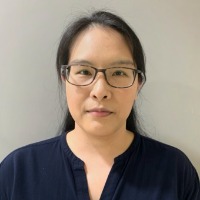 Tanyawat Saisongcroh
Participant
My example is successful EMR implementation in my hospital, called RamaEMR. We currently use it in OPD and also in IPD alongside with CPOE-in patient. All potential aspects including data, design, operation, cost and people are factors that make the system successful.
Data issues; the data in the system is accurate, available and also timeliness. It covers all important information that physician and nurse needed.
Design; This software is user-friendly with authorized access. At initial stage, we, as users were allowed to comment, feedback and request some more practical function in the software with the IT team.
Operation; Fortunately, we have a strong IT team in our organization. We had the software introduction session and also hand-on session with IT support at the initial usage.
Cost; As I know, with cost-effectiveness consideration, we've invested in both methods of build and buy in particular item involved in implementation. In long term use, we also can save time, reach optimum workforce and reduce medical error.
People; In fact that users might frustrated using the software at the beginning, but we are all trained and encourage to use it with support team and currently routinely use it in everyday work.