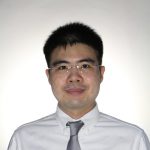 PREUT ASSAWAWORRARIT
Participant
1. How can surveillance help to detect and control the disease?
— After surveillance program is implemented. The index cases and high-risk cases will be identified. They will be isolated or given some treatment in the hospital. After the virus is clear, they will be back to the community.
2. Should we conduct active or passive surveillance or both for the disease, why?
— We should conduct both active and passive surveillance. Passive surveillance will occur at a hospital where the index case seeds for medical service. The hospital has to send report to ministry of public health. After that, active surveillance will be launched to get some more details regarding Monkeypox infection, for example, people who have contact with the index case, places where the index case has visited.
3. Which method should be best to identify cases, why?
3.1 Cases in medical facilities VS community
— Typically, the symptoms of Monkeypox can range from mild symptoms, that does not need medical treatment and is self-limited, and severe symptoms that need ICU admission. To make a surveillance, I would like to do both in medical facilities and community. We can identify the index case at the hospital and look for more details in high-risk cases in the community.
3.2 Sentinel VS population based surveillance
— Since the incidence of Monkeypox in Thailand is quite low. Sentinel-based surveillance is suitable. To make the population-based surveillance, we need a lot of money.
3.3 Case-based VS aggregated surveillance
— We need case-based surveillance because the details about what, when, where do the index case present in community are essential information.
3.4 Syndromic VS laboratory-confirmed surveillance
— I will do both of them. Syndromic surveillance is conducted in screening phase. After that, the laboratory investigation is needed to confirm diagnosis.
4. What dissemination tools will you choose to disseminate Monkeypox surveillance information?
— Ongoing, real-time dissemination tools is a proper one.
5. Why do you choose this/these tools?
— We need promptly response to an outbreak. Moreover, the information system developed to conduct the surveillance can integrate data input system from the peripheral hospitals. The information can be analyzed and promptly eradicate the Monkeypox.