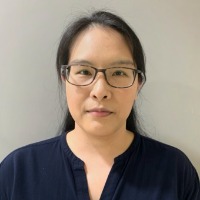 Tanyawat Saisongcroh
Participant
There are several examples of DSS that I experience in my practice;
(1)Medication alert box embedded in EMR
-Drug allergy history pop-up alert box at initial access to EMR of particular patient. It's a must-read to continue accessing EMR
-Duplicate therapy pop-up alert box that need override at medication order page, for example, NSAIDs used in the setting of initial intravenous stat dose then continue in oral form.
-Remainder medication (from last visit) notification when using re-medication order.
(2)Medical reconcile form for each in-patient, both physician and nurse have to review and in some cases might need additional review by clinical pharmacist. The printed form is an automated current medication in EMR.
(3)Pink sticky note from clinical pharmacist on in-patient charts' cover. It's about possible drug interaction, proper adjusted dosage recommendation or another particular alert and physicians need to review.
(4)Re-visit pop-up alert box embedded in EMR for those patients who re-visit within 24 hours, either the same department or different departments.
(5)In some private practice, there's an exclamation sign button for the patient who has remarkable insurance coverage issue.
In my opinion, all the alerts and reminders mentioned above work very well. It does improve the outcome especially patient safety. It takes less than a minute to read and take action to those boxes compare to the management time spent for the sequelae or adverse events that might happen to the patients.
According to HOT-fit model, it is more positive than negative in my community I believe.
Technically, those are embedded in existing EMR, user-friendly and minimised interaction. Its design is visually oriented and pop up at the corner on screen. The available system is quite fitted to our routine care. For the system use, we received initial training session (for EMR first use) which include those alert boxes.