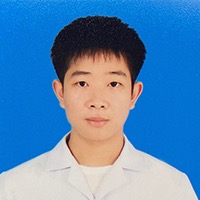 SIPPAPAS WANGSRI
Participant
Have you ever observed a health informatics project in your (other) organization? Please provide a brief introduction.
– The most obvious health informatics project to me is about MorProm and Thai-Chana project, established during COVID-19 outbreaks. Once, they were tools to help a government monitor the disease outbreak and significant contact locations (although, by concept it was a good idea). Thai-Chana project uses QR code in order to register people who are entering public places to count who, when, and where they are. In case of COVID-19 contact has been found, all people registered via QR code will be prompted. Yet, I have never seen an outcome or results with my own eyes.
How can this health informatics project help to improve the current practices?
– Conceptually, it would help tracking infectious disease to prevent further spreading and also epidemiological purposes. People at risk are being notified.
Are there any challenges or difficulties in implementing the project?
– There are, of course. First is about people's trusts. Some people just do not cooperate with registering those QR code in fear of privacy concern. Second, not all people have a smartphone, including those who are an elderly or in need of special accessibility.