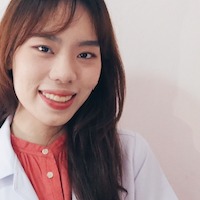 Kansiri Apinantanakul
Participant
My example would be data from wearable sensor for example smart watch, real time glycemic level monitoring.
This data fit to "5V" definition of big data because:
1) Volume: The wearable sensor could generate thousands of records of each patient and imagine that the data were pooled. This would create the gigantic dataset
2) Velocity: The record was generated in real-time manner. For example, my smart watch keeps tracking my paces and alert me once I met my daily exercise goal.
3) Veracity: Since the technology is well-developed and sophisticated. The data from real-time sensor is accurate. Sometimes their acceptability may exceed the traditional method of measuring.
4) Variety: The wearable sensor can be designed to collects multiple of health information for example: paces, heart rate and rhythm, oxygen saturation, body temperature or even fall detection in elderly.
5) Value: For me, I think this V is the most important one. The health data is useless if there is no clinical meaning, we could get from them. Nowadays, the data from wearable sensor is acceptable from users (patient) and sometimes acceptable from physician perspective. In the future, we may see the project that develop from real time sensors data. I think this maybe one of the game changers in healthcare technology field.