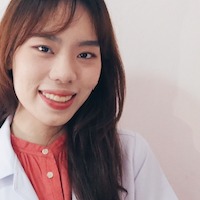 Kansiri Apinantanakul
Participant
Have you ever observed a health informatics project in your (other) organization? Please provide a brief introduction.
Please allow me to share the different perspective, I'm working as clinical research associate (CRA) so I would like to share the health informatics project in clinical research field.
In clinical research field, there is the requirement to file the essential document for each clinical study in electronic trial master file (eTMF).
CRA is responsible to file the documents in their own project. However, some documents are needed to be filed in eTMF of multiple studies, for example the privacy agreement of site staff.
If particular site staff worked for multiple projects, His/her privacy agreement is needed to be filed to corresponding project eTMF.
At first, the privacy agreement was filed by each CRA creating hundreds of duplicate and inconsistency records in eTMF. This leads to the creation of the Privacy agreement tracker.
The data were pulled from all studies eTMF and reconciled. This tracker also embedded the function of LOOKUP to allow bulk search of privacy agreement of site staffs.
How can this health informatics project help to improve the current practices?
This project is quite simple but this help CRA a lot in privacy agreement reconciliation and filing.
– There is no need for CRA to manually search for privacy agreement of each site staff.
– This project reduced workload of site staff to sign privacy agreement again and again
Are there any challenges or difficulties in implementing the project?
– Since each study site would have new site staffs entered study. This tracker is "living" project which required timely update for new staff.
– Communication: project leader need to announce and get all CRA on the same page on how to use and maintain this tracker.
My story would be new for those all you who might not familiar with clinical research field.
Please feel free to discussed with me 😊