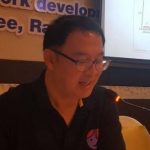 THONGCHAI
Participant
Universal Health Coverage (UHC) is medical insurance supported by Thailand government.
More people can access to health care and have better health treatment in disease prevention with a standard health service. In rural area people have opportunity to care and treatment without a lot of money. But on the other side, No charge service for patient make huge workload for health care providers and reduces quality treatment. And people are not interested in maintaining their health.
Universal Health Coverage is beneficial for thai people in thailand, all thai people equal access to care in hospital or health care center. Patients have to get to know how to take care of yourself more than goto hospital with UHC. Unlike in the American. Health insurance for American citizens pay more costs for treatment to care. Health care system service in American country is business and very expensive.