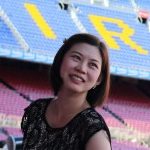 tullaya.sita
Participant
The net pracharat has a lot of benefits for people in rural areas. Internet access and the use of the internet bring a lot of opportunities for selling things and advertise their own products, healthcare access and government digitalization as mentioned in the lecture.
However, I think the net pracharat seems to bring a new problem. First of all, I do agree with someone stated in the article, the investment for the infrastructure of high-speed internet may reduce the cost of investment for other private internet provider company. If people addicted to the internet (like us, in urban areas, we spend a lot of time on the internet and we live harder without internet!) and the speed of the free internet is dropped in the future. They will seek private company services and the company will come with a low cost of investment. The company will make a lot of profit.
The second thing is the data privacy and security. We really don't know how much we can trust in the free wifi network. If people in the rural areas use the full scale of the internet including money transection or other security data transfer. How can we know that their data are safe? Another thing is the monitoring from the government, can we keep our internet footprint safe?
The third thing that I have a lot of concern is the digital literacy of the user. As the internet is a new thing for them. Besides teaching how internet work and what is the opportunity for them. The training should include the law and regulations about the internet and electronics. Special training for the school-age users, teachers and their parents to set the internet browser to avoid the violence and inappropriate content to their children should be included in the training program.