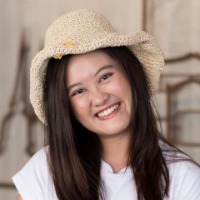 Thitikan Pohpoach
Participant
Strength: Empathy
I unexpectedly realized that possibly my strength is empathy. I always get friends and coworkers, even my boss, coming to me with their difficulties. To be honest, it annoys me at times but it always feels good to provide a safe space for them to express themselves. I believe that I am able to relate to and understand the feelings of another person. Importantly, I constantly remind myself to stay away from judging others and from attempting to solve their issues. They know that I could always back them and listen to them.
Weakness: Social skills
Making changes is difficult when working in the public sector because of the seniority idea and the inert environment. It is extremely challenging to motivate someone to take action or settle conflicts before they get out of hand. In certain circumstances, social skills—that is, effective communication and relationship management—are crucial. I've been attempting to improve those abilities by observing how others handle things, particularly those in positions of management. I then select and modify the talents that best suit my personality.