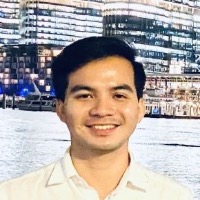 Teerawat Pholyiam
Participant
Strongest Component:

Self-awareness – I normally understand and recognize my own emotions, strengths, weaknesses values, and motivations. For instance, I often notice myself when I am feeling upset or angry and I will be careful on how to deal with this and take steps to calm myself down before reacting impulsively.
Action plan for my further improve self-awareness might be meditation or self-mindfulness practice that is to engage practices in regular mindfulness to increase self-awareness and improve focus on present thoughts and emotions as well as to ask for feedback from trusted friends, mentors, or colleagues to gain different perspectives on behaviors and areas for growth.
Weakest Component:
Social skills – Sometimes I am lazy to go out for party or having socialize gatherings with the team after finished working for example at the end week, all team members will be asked/invited to attend the weekly party but my Friday's night that I feel exhausted and the thing what I just need is to go back home quickly, taking a shower and listening to my favorite music, enjoy my cooking and taking a rest and then sleep.
Action plan for my further improve social skills may be actively engage in networking events, join clubs or groups related to my interests, and attend social gatherings to practice social skills. This can be building relationships gradually enhances my comfort level in various social settings. It's crucial to strike a balance between social gatherings and spending time on self-care, depending on the situation.
Improvement in social skills takes time and effort. Being open minded to learning, consistently practicing, and reflecting on interactions are essential for gradual progress in enhancing social skills and overall emotional intelligence.