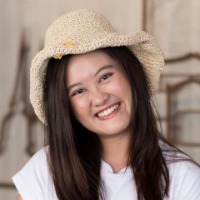 Thitikan Pohpoach
Participant
According to CERC, the right message from the right person at the right time can save lives. Prioritizing the pandemic's impacts, PM Lee and President Trump both communicated to their countries quickly throughout every step of an effective response, be first, be right, be credible, express empathy, promote action, and show respect.
I believe PM Lee's communication style is characterized by a strong emphasis on empathy and a more in-depth grasp of providing psychosocial support to the public. He also uses data comparisons to reduce people's worry and vulnerability and inform planned actions.
Although President Trump promptly informed the public about the COVID-19 crisis, there were moments when his statements were tainted by accusations that other nations were to blame for the virus's spread. I think this strategy deviated from the "Show Respect". Moreover, President Trump's speech emphasized the concept of 'American First' which referred to American exceptionalism, non-interventionism, and American nationalism.