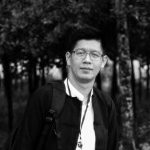 Soe Htike
Participant
Both leaders demonstrated most of the CERC principles in their speeches.
PM Lee was prompt in addressing the nation about the COVID-19 situation. President Trump was also quick to address the nation, declaring a national emergency due to the pandemic.
PM Lee's speech contained more factual information relevant to the situation at the time than his counterpart.
Both leaders provided credible information based on briefings from health officials and experts.
While PM Lee acknowledged the efforts of the public service and the challenges faced by the public, expressing empathy is not explicitly evident in President Trump's speech.
PM Lee gave clear instructions on what the public can do to protect themselves and others. President Trump urged states to set up emergency operation centers and hospitals to activate their emergency preparedness plans.
While PM Lee was respectfully communicating throughout his speech, President Trump sparked discrimination and blamed the cause and complications of the pandemic on other countries.
It would be too subjective to choose PM Lee as a better communicator, but I feel just like that after watching these two videos.