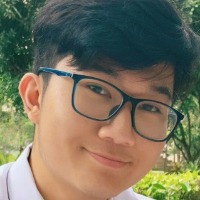 Weerapat Pipithruengkrai
Participant
Singapore
In my opinion, the provided speech from the prime minister Lee Hsien Loong aligns well with the six principles of CREC by the CDC
Be First: The prime minister addresses the public in a timely manner, providing an update on the coronavirus situation and the government's response to ensure that the public is well-informed.
Be Right: The speech contains accurate information about the virus, its characteristics, and government preparations. The prime minister cites data to compare the new virus to past outbreaks to ensure the validity of the information.
Be Credible: The speech showcases credibility by mentioning the government's response and preparedness efforts, as well as past experiences with SARS, assuring the public of the government's capabilities.
Express Empathy: The prime minister expresses empathy by acknowledging the public's fear and anxiety, reassuring them that they are not alone as well as encouraging unity in facing the situation.
Promote Action: The speech promotes responsible actions by offering clear and practical guidelines for personal hygiene, self-monitoring, and seeking medical attention when necessary. The prime minister also encourages community support and assistance.
Show Respect: Respect is demonstrated by avoiding panic-inducing language, or fearmongering. Moreover, the prime minister highlights the contributions of various groups and individuals that can help Singapore overcome the situation effectively.
US
In the provided speech by President Donald Trump, he mostly follows the six principles of CREC
Be First: The president promptly addresses the coronavirus outbreak and its global pandemic status, by conveying an impression of urgency.
Be Right: The president provides reliable information about the virus, government actions, and the global situation. Also, informing about the readiness of the government to support people during the COVID-19 outbreak.
Be Credible: While the president is uncertain of the virus, he establishes credibility through references to government actions and various healthcare organizations. Which can ensure public trust in the presented information.
Express Empathy: While the speech primarily focuses on conveying information about the pandemic, it also consists of actions that the government prepares to support the community and businesses in the country and they need to stay calm.
Promote Action: The president promotes action by outlining government measures, and relief plans, and calls for collective effort. The President also encourages people to take precautions and engage in responsible behavior.
Show Respect: The president seems to respect his people as he calls for unity and emphasizes cooperation from residents in the US to overcome the situation. Nevertheless, the president seems to not respect other countries defined in this speech, as he accuses these countries because of the failed prevention of the outbreak.
Overall, both speeches effectively follow the principles of effective risk communication and provide an informative, and reassuring message to the public during the coronavirus outbreak in their respective countries. However, Prime Minister Lee Hsien Loong shows more respect to their people and other countries than President Trump.