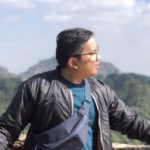 Myat Htoo Linn
Participant
Both of the Prime Minister Lee Hsien Loong and President Trump communicated well for the public regarding COVID-19 situation in different ways based on the six principles of CERC.
They both aware of the timeframe during the crisis situation and communicated with their people quickly with the facts where PM Lee presented more about the disease's risks and medical care options. As this kind of communication provide information about the situation and empower the people to make the best possible decisions during an emergency, both communicators provided the information what they have/know and being done at the meantime for the COVID-19 prevention and control. At this credibility, PM Lee communicated well with the acknowledgement of what he may also uncertain with contact tracing in growing the cases but will be doing in regards to revisiting the strategy. Both leaders promoted the actions through giving the information as how they have prepared to response to the COVID-19 from the personal protection to national healthcare capacities in short and clear messages. In Singapore PM's communication, it was hit on the empathy through addressing the public feeling and challenges as there were ample supplies to avoid panic buying and remain calms of the people anxiety. He also postponed Istana Garden party at the country as showing an exemplary that could promote the public trusts. President Trump expressed in other ways of showing empathy as he prepared not to worry on the financial aspects and the public can stay calm for the healthcare at the emergency situation.
I would feel as PM Lee's communication start with the empathy and more driven to psychosocial support to his public with more understanding on the people's anxiety and vulnerability and reducing it with some data comparisons and informing the prepared actions. In that case, USA's communication appeared more focused on the nation as a whole, covering financial security and pandemic response, with less emphasis on addressing individual fears within the public.