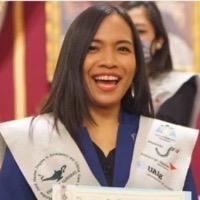 Panyada Cholsakhon
Participant
In my opinion, based on the five main themes discussed in the article, Thailand needs to embrace technology and transformation to effectively address future outbreaks.
Technology: Adopting technology to enhance healthcare during outbreaks is essential, as it can streamline and facilitate every aspect of the response. For instance, advanced technology, particularly in data analytics, can speed up decision-making processes and enable timely and effective responses during pandemics.
Transformation: Digital health transformation is also crucial to prepare for future outbreaks. Thailand has been somewhat slow in adopting digital transformation, which is significant to strengthen public health surveillance systems, improve data collection and analysis. Moreover, adopting electronic health records (EHRs) can enabling seamless communication and collaboration among healthcare professionals. For individual level, it would be great if in the future people have their own personal tools to support disease prevention, testing, management so they will have the information they need in hands which is useful for help detect and reduce the spread of the disease.