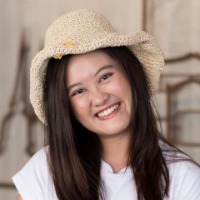 Thitikan Pohpoach
Participant
Could you list the disease outbreaks declared the Public Health Emergency of International Concern (PHEIC)?
The International Health Regulations (IHR) have declared 6 events between 2007 and 2020: the 2009 H1N1 influenza pandemic, Ebola (West African outbreak 2013-2015, outbreak in the Democratic Republic of Congo 2018-2020), poliomyelitis (2014 to present), Zika (2016) and COVID-19 (2020).
Why do these outbreaks raise such concerns?
The rationale for declaring each PHEIC was the possible consequences of further international spread. Those outbreaks possibly led to hospitalizations and deaths. Therefore, a coordinated international emergency response was required from at-risk countries to stop the transmission.
In your opinion, is there a disease or condition that may potentially lead to PHEIC in the future? Why?
Until now, I do not think we could banish the flu forever. Even if we get a flu shot, it still happens every year and the next thing we know, we are lying in bed with a fever and chills. Influenza viruses are constantly changing with their antigenic drift (small changes in their genes leading to changes in the surface proteins) and antigenic shift (a flu virus from an animal gains the ability to infect humans). Their ability to evolve genetically all the time can possibly cause another pandemic.