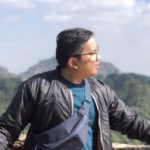 Myat Htoo Linn
Participant
I agree with my friends from Myanmar that all of the themes that were agreed upon in the paper need to be improved in my country. I would like to focus on the themes of team and techquity, as these will be needed for significant improvement to strengthen emergency preparedness in Myanmar.
Collaboration between stakeholders (policymakers, research institutions, donors, companies, healthcare providers, patients, and citizens) is rare to work together as a health team to adopt digital health solutions for addressing pandemics. Even when joint planning and action between inter-ministries and agencies is complete, action is often not taken due to a lack of collaboration across sectors. I have not noticed any consideration of community participation or action in response planning, but this is essential for building resilience and ensuring effective preparedness and response during pandemics.
Techquity is the most needed area of improvement in the country. According to World Bank data, the internet penetration rate in Myanmar is only 44%. There is a huge gap between rural and urban areas due to a lack of infrastructure and limited access to education. Inequities in digital health capabilities and access are even higher in different areas. It is essential to invest in technology and infrastructure and to provide training and community support to enhance access to and adoption of digital health solutions. This will help to improve healthcare security, preparedness, and response in Myanmar.