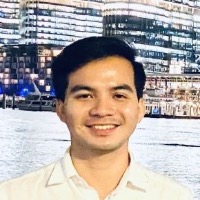 Teerawat Pholyiam
Participant
Below themes that Thailand needs improvement to strengthen the preparedness of the implementation of digital health.
Technology:
Thailand could evaluate the state of digital infrastructure, including broadband access, to ensure that it is sufficient to support the widespread adoption of digital health technologies such as semantic Interoperability of healthcare systems can ensure that different healthcare providers and organizations can exchange data seamlessly. This is crucial for coordination and communication during a pandemic response.
Transparency and Trust:
Thailand has the opportunity to assess the level of trust in digital health services and data privacy within the Thai population. The implementation of measures to bolster data protection, security, and clear communication regarding data utilization is crucial for establishing and preserving trust. Ensuring the secure and ethical handling of personal health information is paramount for building trust among patients and the general public. A breach of trust can result in a reluctance to share sensitive health data, which could impede the effectiveness of digital health initiatives, as exemplified by incidents like the ransomware attack on Thai hospitals and companies (reference is available here: https://www.reuters.com/article/us-thailand-hospital-ransomware-idUSKBN2611WV).
Transformation:
This is a crucial theme because it encompasses the necessary changes in healthcare policy, practice, and infrastructure in Thailand that are essential for optimizing pandemic preparedness and response. It involves adapting to a rapidly changing healthcare landscape, embracing innovation, and ensuring that the healthcare system is not only ready for the current pandemic but also for future healthcare challenges.
In my opinion, the healthcare ecosystem in Thailand is complex and fragmented. This problem needs to be addressed as a national agenda, and the government could support and provide appropriate solutions. For example, many hospitals are operated under different sectors, including the public and private sectors, other public organizations, the military, universities, local governments, and the Red Cross. This fragmentation hinders the improvement and readiness for the implementation of digital health.
The key to public health solutions in Thailand is to establish uniform standards for all hospitals and to integrate semantic interoperability for the effective exchange of information.