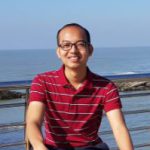 Pyae Thu Tun
Participant
As my colleagues from Myanmar have pointed out, there is a pressing need to enhance all aspects of pandemic preparedness in our country. While transparency, trust, and techquity have been highlighted as important considerations for Myanmar, I would like to emphasize the theme of transformation.
To effectively prepare for future pandemics during political instability, it is crucial to take a transformative approach to our healthcare system. Currently, our healthcare infrastructure and services have been disrupted, necessitating adaptations to ensure resilience and the ability to withstand future crises. For instance, we should explore the strengthening of mobile clinics and community outreach programs to reach underserved areas. Additionally, it is essential to prioritize reliable power supply and enhance laboratory capacities to enable an effective response to future outbreaks. Collaborating with various organizations and partners will be key to mobilizing resources and accessing technical expertise.
Another important area is engaging and empowering communities. By involving community leaders and influencers in decision-making processes, we can facilitate the dissemination of accurate information through community health programs. This ensures that communities are well-informed and able to actively participate in pandemic response efforts.