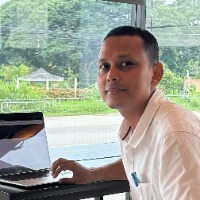 Phyo
Participant
To be honest, I agree with the idea of my classmate, Dr. Soe. We are facing several challenges in the implementation of digital health. I will highlight two themes that my country needs to improve to provide better healthcare and services to the population.
Techquity: There have been inequities in internet access between urban and rural populations along with digital literacy skills which is particularly required to support front-line health workers. In addition to human resources, technical infrastructure, for instance, internet connectivity installation, and availability of functioning computers is necessary to ensure the seamless and efficient operation of digital healthcare programs in hard-to-reach areas. People residing in villages often with low economic status and limited electronic devices likely to encounter challenges in accessing digital health services. Similarly, those individuals who live in the most economically disadvantaged and geographically isolated regions face the greatest challenges. Furthermore, ethnic minorities may also encounter language barriers exacerbating digital inequities.
Transformation: It is important to develop data standards and enhance interoperability to communicate with existing health systems and emerging digital health tools. This includes the implementation of Electronic Health Records (EHR), clinical decision support systems, public health surveillance systems, etc. Healthcare workers should be empowered with regular training and workshops on system quality and service provision in the area of digital health technologies. All members of the population, including those in rural areas are encouraged to embrace the utilization of telemedicine and mobile health tools as they offer a more efficient and effective approach to healthcare services compared to conventional healthcare management.