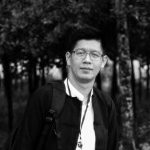 Soe Htike
Participant
The disease outbreaks that have been declared as a Public Health Emergency of International Concern (PHEIC) by the World Health Organization (WHO) are:
1. Swine flu (2009–2010): This was a pandemic caused by a new strain of the H1N1 influenza virus.
2. Polio (2014–present): Despite global efforts to eradicate this disease, polio remains endemic in some countries.
3. Ebola (2014–2016): This was a major outbreak in Western Africa, which was the most widespread and deadly occurrence of Ebola.
4. Zika virus (2016): The virus caused a spike in congenital disabilities and neurological disorders, leading to it being declared a PHEIC.
5. Kivu Ebola (2019–2020): This was the second-largest Ebola outbreak, occurring in the Democratic Republic of the Congo.
6. COVID-19 (2020–2023): The ongoing global pandemic caused by SARS-CoV-2 has led to significant health, social, and economic disruptions.
7. Mpox (2022–2023): This is a recent outbreak that has also been declared a PHEIC.
These outbreaks raise concerns because they meet the criteria for a PHEIC, which include serious, sudden, unusual or unexpected situations that carry implications for public health beyond the affected state's national border and may require immediate international action.
As for potential future PHEICs, it's difficult to predict with certainty. However, any disease that has the potential for rapid spread and severe impact on public health can potentially lead to a PHEIC. For instance, antimicrobial resistance is a growing concern that could potentially lead to a PHEIC if we start seeing widespread failures of antibiotic treatments, leading to uncontrollable disease spread. However, this is purely speculative and would depend on many factors, including the rate of mutation and spread of resistant strains and the global community's ability to respond effectively.
Sources:
https://www.who.int/news-room/questions-and-answers/item/emergencies-international-health-regulations-and-emergency-committees.
https://www.who.int/publications/m/item/covid-19-public-health-emergency-of-international-concern-%28pheic%29-global-research-and-innovation-forum.
https://www.chathamhouse.org/2022/10/what-difference-between-pandemic-and-pheic.
https://www.bmj.com/content/378/bmj.o1874.
https://www.publichealthnotes.com/what-is-public-health-emergency-of-international-concern-pheic/.
https://www.outbreakobservatory.org/outbreakthursday-1/6/25/2020/an-analysis-of-ihr-emergency-committees-and-pheic-designations.