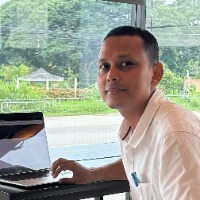 Phyo
Participant
The disease outbreaks declared as the Public Health Emergency of International Concern can be listed below.
1. H1N1 pandemic declared in 2009
2. Polio eradication in 2014
3. Western Africa Ebola outbreak in 2014
4. Zika virus epidemic in 2015-2016
5. Kivu Ebola epidemic in 2018-2019
6. COVID-19 pandemic in 2019
7. Monkeypox outbreak in 2022
Why do these outbreaks raise such concerns?
These outbreaks raise concerns for the following reasons.
• Serious impact on public health: It includes high morbidity and mortality of disease with susceptibility and vulnerability of the population. If the affected population is large with limited access to healthcare services as well as poor health resources, it will contribute to delays in the containment of disease.
• Unusual or unexpected health events: The origin of the disease is not known at the time of the disease outbreak. The outbreak is unusual in the area or at the period. There have been infrequent similar occasions in the past.
• Significant risk for international spread: There is an epidemiologic link to international travel and mobile population. Cross-border movement of pathogens is highly likely to be involved.
• Trade or travel restrictions: International travel has been restricted due to the disease has occurred in an area of international travel communities. Trade might be restricted due to the potential contaminated food from the infected area.
In your opinion, is there a disease or condition that may potentially lead to PHEIC in the future? Why?
My concern in this regard is about a nuclear accident in a major city that can pose threat a to millions of lives, and it may eventually lead to PHEIC. The nuclear disaster may stem either from man-made accidents of a nuclear power plant or nuclear war between the nations. Countries that possess nuclear weapons usually threaten to use the weapon when there is an increase in tension in the international community for their regime survival and to leverage in diplomatic negotiations with regional powers. More and more nuclear arsenal has been stocked pile in some countries such as North Korea and increasing risk of nuclear escalation with the chance of nuclear power plant accident like Zarporizhzhia nuclear power plant in Ukraine under Russian occupation has been experienced nowadays.
Radiological hazards have serious health effects on the affected population as well as the population in certain distinct that are carried by wind, groundwater, river, and ocean. Atomic bombings in Hiroshima and Nagasaki resulted in casualties of over 200,000 people immediately. Incidence of radiation-induced cancer and leukemia emerged after exposure to radiation. There were several negative impacts not only to human health but also to spoil the environment such as forests, food chains, rivers, and oceans.
Similarly, the Chernobyl nuclear accident in 1986 caused 28 workers to die in the first few months. However, there were serious consequences have been found in the affected area. By 2005, more than 6,000 people were exposed to thyroid cancer, particularly in children and adolescents living in Belarus, Ukraine, and the most affected regions of the Russian Federation, and in those who drank milk with high levels of radioactive iodine. In total around 200,000 people were believed to have been relocated as a result of the nuclear accident. Psychological and mental health problems had been suffered due to fear of radiological illness and stigmatization in resettlement communities. Some indications have proved that leukemia and cataract incidence were higher among power plant workers.